Welcome to the Steinschneider Home Page
(A website dedicated to unraveling the mysteries of our genealogy.)

Family News in 2004:

12/28/2004 It is with deep regret that we announce the death of Pierre Séguy (Otto Steinschneider), who passed away on December 20. Additional information will be posted shortly.

12/16/2004 Congratulations to fraternal twins Dillon and Jesse Black, who scored perfect 1600's on their SAT tests. These extraordinary fellows are the sons of Diane Black, and descendants of Sam Steinschneider and Dora Auerbach.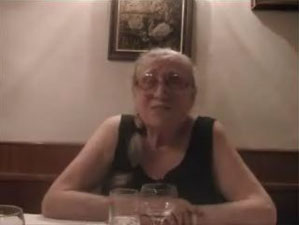 05/13/2004 Thanks to our dear cousin Helga Köpplinger, a video of Erika Steinschneider, the daughter of Erik Jan Hanussen (Hermann Steinschneider) is available for viewing.
Click on the photo above, or here, to see the clip of Erika greeting Steinschneiders and their descendants throughout the world.